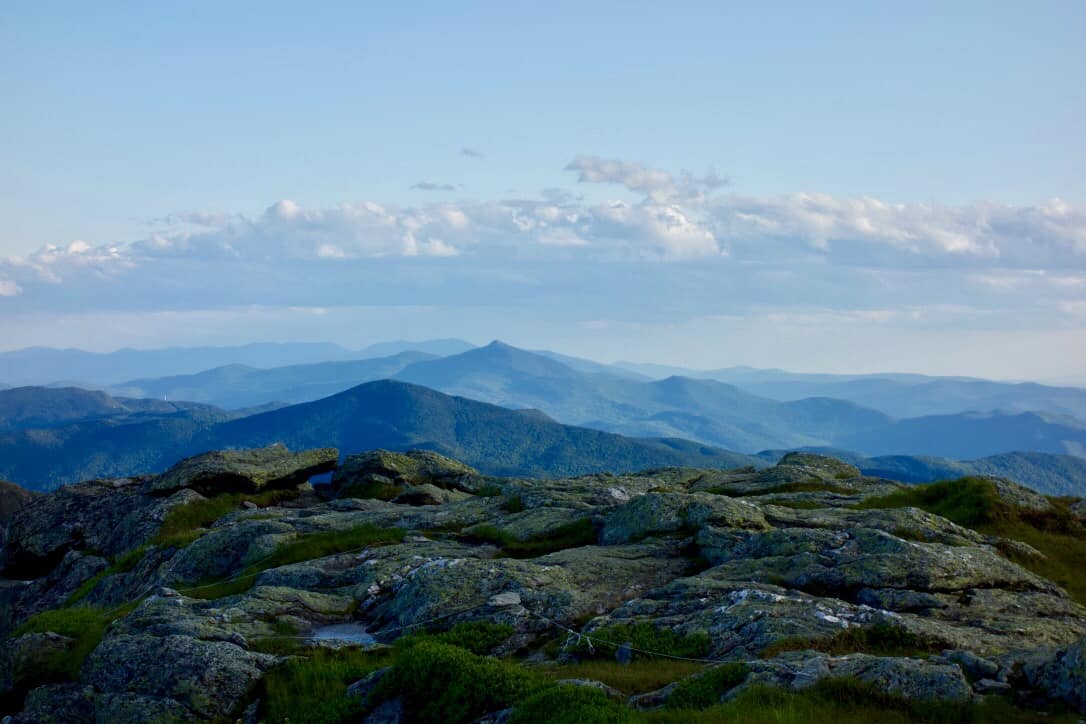 We are a private, democratic, eco and bilingual school with core values based on kindness, respect,
and responsibility for ourselves, others and the environment.
We are committed and engaged to build a better world together.
Intentions
The fundamental principles of the school are simple:
The most effective, lasting and deep learning takes place when it is initiated and pursued by the learner;
Emotional and relational security is a vital need;
Getting to know each other should be a major goal during schooling;
The mix of ages among learners promotes growth in all members of the group;
Freedom is essential to the development of personal responsibility;
Every person is naturally curious;
Each person is creative if they are allowed to develop their unique talents.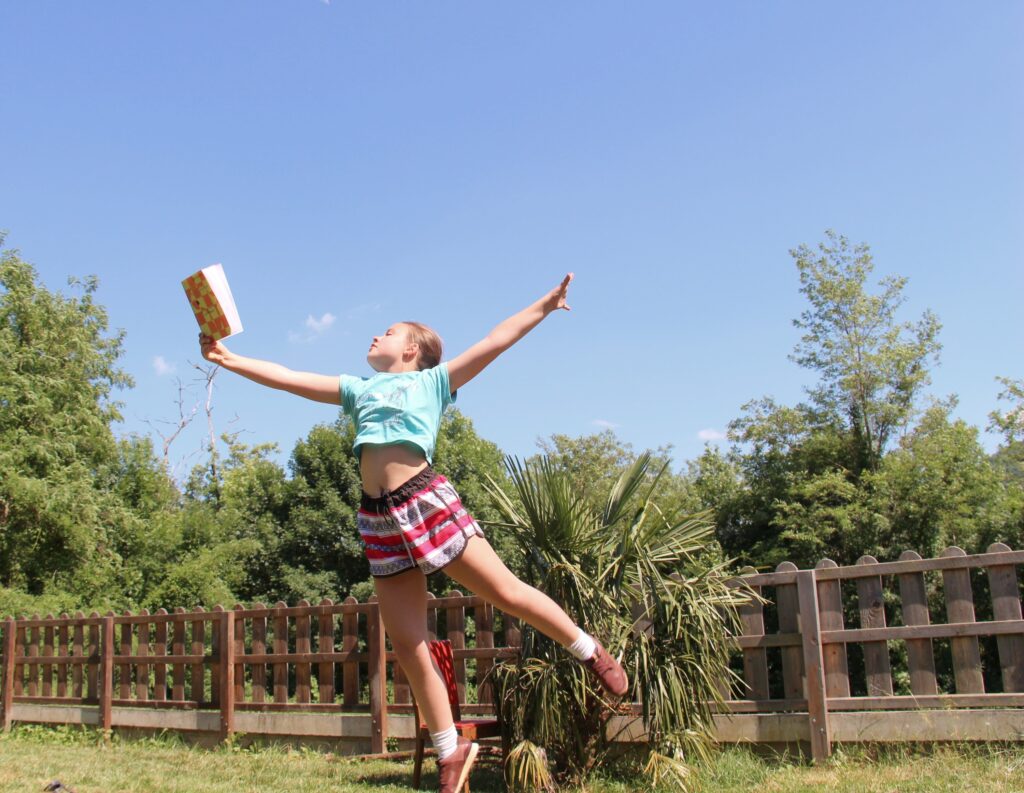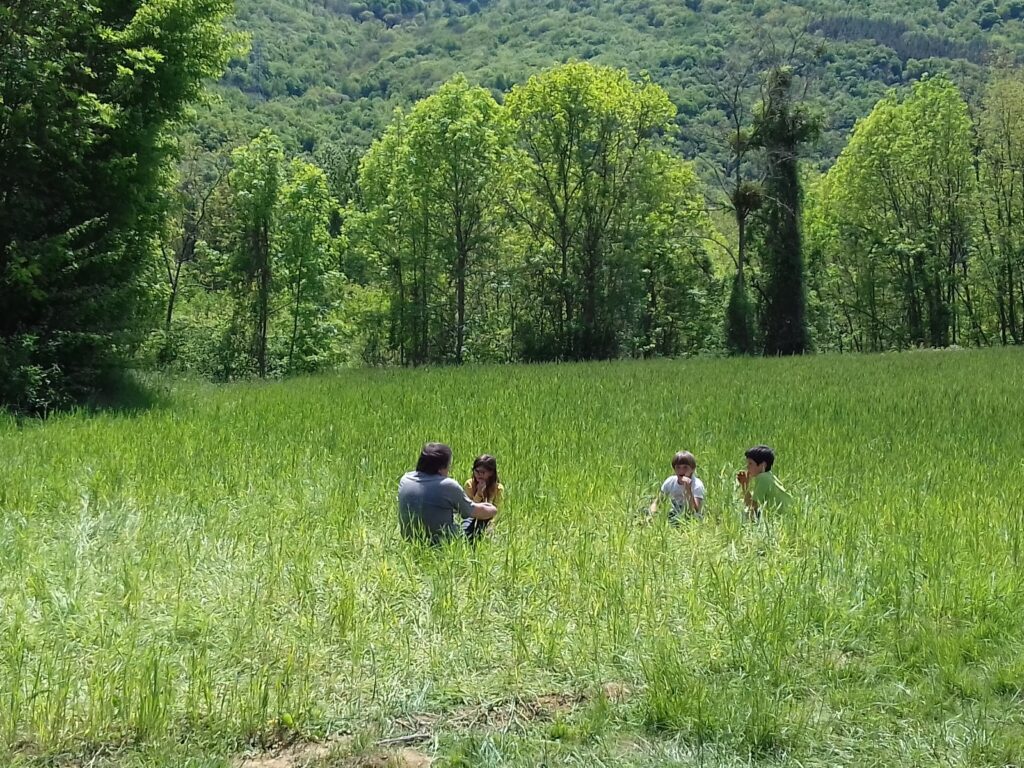 The purpose of our school is:
To provide a framework within a school, allowing children to make their own choices regarding their learning and all other areas of life in an environment that is suitable and conducive to respecting others and nature.
École Pleine Nature is a place free of any religious, and political attachment.
I love this school … I learn every day … you can learn what you want when you want…

Heidi, 11 years old
Embodying democracy
Children are members of the school, with the same freedoms and rights as adult members (with different degrees of responsibility).
Each child member has the freedom to occupy his/her time, with no obligation to attend any course or learning event, except for the commitment to follow his/her S4C progress, as well as to fulfil the following responsibilities:
daily planning and filling in the diary at the morning info point (in groups),
bi-monthly follow-up with his/her referent, participation in Justice Circles as facilitator, chair or called,
participation in the School Council per period,!!!!!!!!!!
housekeeping tasks,
making a photo of learning at the beginning and end of the year.
All decisions are taken at Pleine Nature in a democratic way between all members, whatever their age, as regards the management of the school as well as the proposed activities.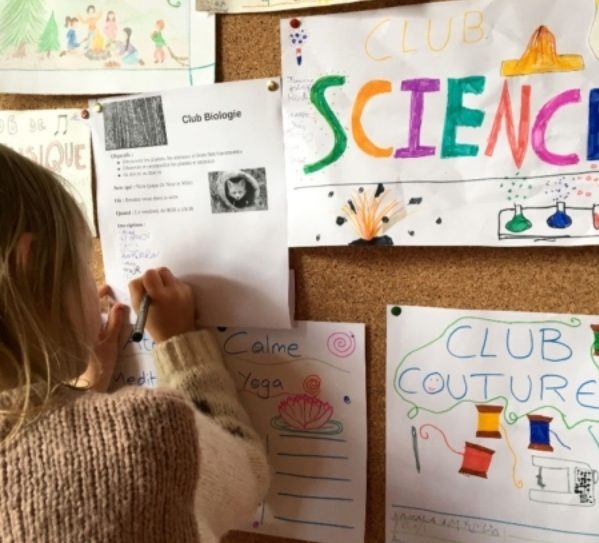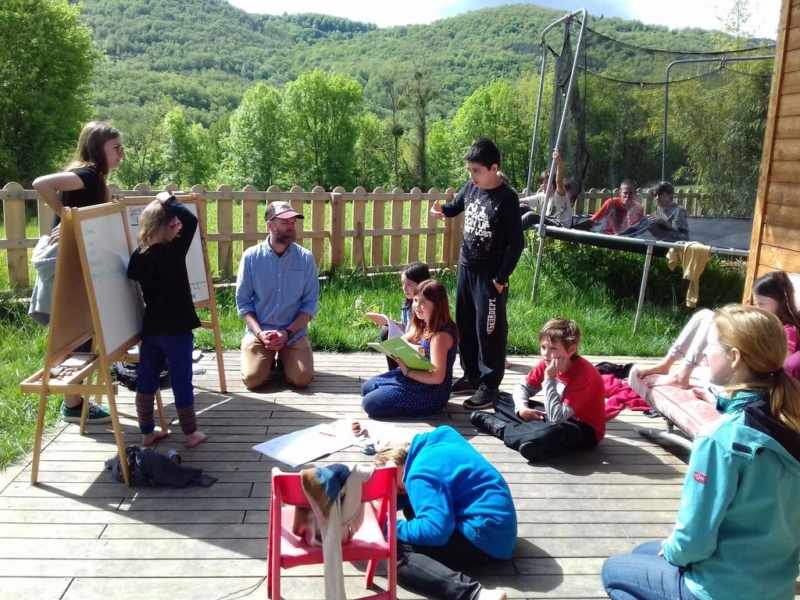 Each member acquires the common culture of the school:
Knowledge of social regulation bodies ('clear messages', mediations, Circles of Justice) and governance (School Council);
Rules of the school (and their mode of evolution, each member having a power of proposal and objection to the school council);
Culture of NonViolence and " giraffe " language (Non Violent Communication);
Respect for the environment (the school has been awarded the Eco-school label since 2021).
Caring for others and Nonviolent Communication
Our personal experiences in education, and those of many schools around the world, lead us to believe that creating a climate of trust, physical, emotional and psychological security in the school is fundamental for the fulfillment of each person and the quality of life together. This is why we attach great importance to it and are vigilant about respecting the people and processes that guarantee this serene climate.
Affective and social neuroscience fully confirm our choices: benevolence must be at the heart of the relationship to allow everyone to grow and flourish in confidence and awareness. Empathy received develops the empathic system, compassion, altruism, se!!!!!!!lf-confidence and trust in others. A benevolent and affective nourishing allows the production of oxytocin, in connection with serotonin, dopamine, endorphins and releases cognitive availability for learning.
At École Pleine Nature, members learn to communicate using NVC, to listen, to question themselves. Citizens are neither judged nor evaluated. This positive relational environment opens the individual to his full potential by allowing an inner security on which he can rely.
Permaculture
At the center of permaculture there are three fundamental principles: take care of the earth, take care of people, and share fairly.
The ethical principles of permaculture were inspired by research work on the ethical bases of communities, retaining the lessons of peoples who have managed to live in balance with their environment much longer than recent civilizations. This does not mean that we should forget the great teachings of the modern age, but that in order to succeed in the transition towards a sustainable future, we will have to take into account values and concepts that are outside current cultural norms.
Opening up to the world
Children are naturally active and eager to find their place in the world. Children from democratic schools will not be outsiders but future adults in the society in which they have grown up. At the Full Nature School, the intention, although leaving the freedom of choice to each individual, is to integrate/be part of/be an actor in society.
The École Pleine Nature contributes to the global project of the Petits Pas association. We receive people immersed in the school as part of their pedagogical training, external contributors, international civic services subject to the validation of the School Council. The school is thus teeming with proposals and diverse practices that are expressed through trades, workshops, clubs, events, outings, passions…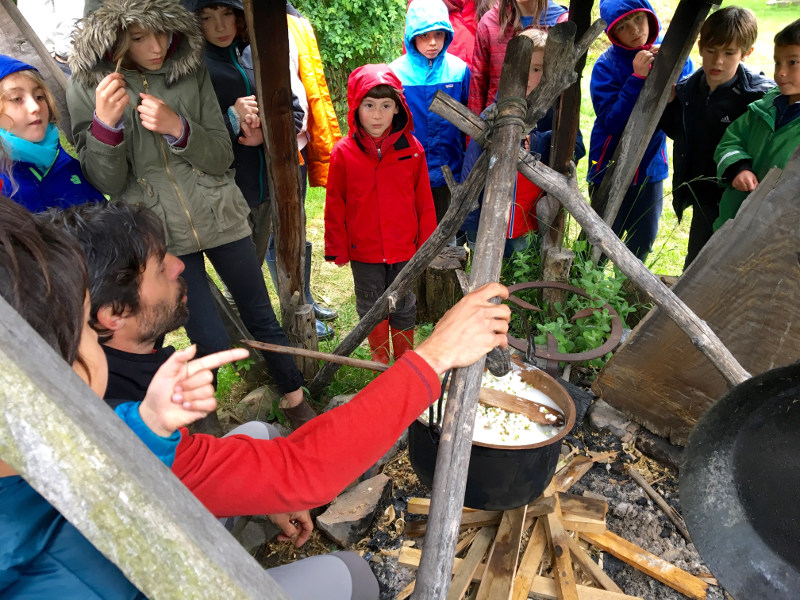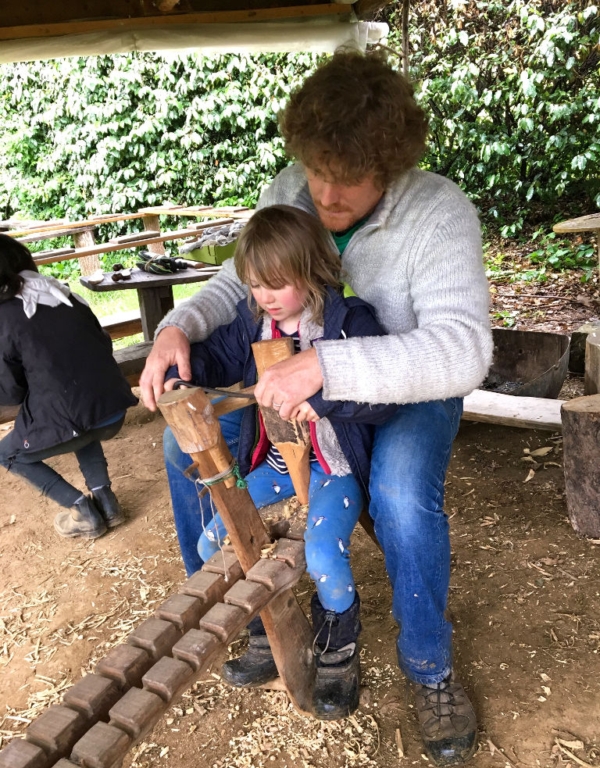 From the second year of cycle 4, we also offer teenagers the opportunity to discover th!!!!!!!!!e professional environment during immersion courses throughout the year. These internships are governed by a tripartite agreement and focus on a learning objective.
With these basic references, the learner can acquire the more specific knowledge and skills he or she needs to implement his or her projects throughout his or her life: Self-awareness, awareness of the world, awareness of the interdependence of things, practicality, communication, empathy, cooperation, humour.
Want to know more?
---
For a more detailed description of our school, we invite you to read our :